Property 46 from 348

Next property
Previous property
Back to the overview
Gata de Gorgos: Nice villa with pool, sauna and sea views
Property ID: CNR-SC-4291
Address:
03740 Gata de Gorgos
Alicante
Suitable as holiday home:
yes
Number of parking spaces:
1
Number of parking spaces:
1 x Carport
Year of construction:
2009
Property description:
Nice and very well maintained villa in Gata Residencial beside the Monte Pedreguer with beautiful see and mountain views. It has 3 bedrooms and 2 bathrooms, a closed kithcen with storage room beside, a huge living and dining area, covered terrace, carport, pool and sauna.
Commission Rate:
Our offers are free of any commission for the purchaser!
Remarks:
We prepare our offer with the greatest care. The information given by us is based on details from our clients and we can neither assume any liability nor guarantee their correctness and completeness. Prior sales, price changes and errors excepted. Taxes are not included in the price.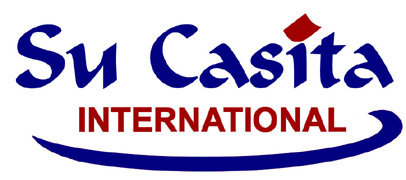 Su Casita, S.L.
Phone:
0034 - 966 790 012
Fax: 0034 - 966 790 016
Back to the overview