Property 132 from 342

Next property
Previous property
Back to the overview
Javea: New-build villas of unusual design and remarkable quality and with sea views
Property ID: CNS-HG-3145
Address:
03730 Javea
Alicante
Suitable as holiday home:
yes
Quality of fittings:
Superior
Year of construction:
2016
Property description:
New-build properties of unusual design and remarkable quality are due to emerge in a residential area located on the northern Costa Blanca, set amidst one of the best infrastructures. Vast window facades allow for light and open-plan rooms afford the innovative floor-plans additional space. A fastidious build-quality and contemporary fittings, as well as the impressive location make this project a modern oasis of well-being, and nowhere else is the coastal diversity expressed as splendidly as it is here. Besides, it may also be of interest that you can, of course, acquire double-plots and not only that, it goes without saying that the house you will get will be extremely unique and, above all, at an opportune price, and constructed according to your aspirations in order that no wish remains unfulfilled.

Completion is approximately 10 months from commencement of construction. A modern design, top-quality materials and an impeccable standard of building completion and finish, which is receiving unreserved appreciation, as well as an exemplary infrastructure and an unspoilt, panoramic view of the Montgó and the Cape San Antonio are guaranteed.

A beautiful sea view and an extremely good location not far from Jávea are further distinct advantages; and that is not all - a truly innovative team has won us all over with his appealing plans and designs. No house will resemble another, so that every client will acquire something unique, and each and every will be embedded in its plot one at a time. We expect an attractive urbanization to materialize here, nothing like the many unappealing, over-blown developments to be found in many places.
Miscellaneous:
Energy Rating is in process.
Commission Rate:
Our offers are free of any commission for the purchaser!
Remarks:
We prepare our offer with the greatest care. The information given by us is based on details from our clients and we can neither assume any liability nor guarantee their correctness and completeness. Prior sales, price changes and errors excepted. Taxes are not included in the price.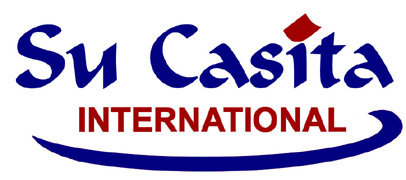 Su Casita, S.L.
Phone:
0034 - 966 790 012
Fax: 0034 - 966 790 016
Back to the overview