Property 142 from 342

Next property
Previous property
Back to the overview
El Campello: Large villa with great sea views between El Campello and Benidorm
Property ID: FVJ-1005
Address:
03560 El Campello-Alicante
Alicante
Guest apartment / guest house:
yes
Surroundings:
Residential area
Number of parking spaces:
1 x Garage
Year of construction:
1990
Condition:
In need of renovation
Property description:
The large villa with a fantastic sea view has a constructed area of approx 720 sqm divided as follows:

1 living room,
1 fitted kitchen,
9 bedrooms,
7 bathrooms and
1 garage with three parking spaces.

The plot has a size of about 3,600 m², is completely enclosed and very nice and easy to maintain, with a spacious terrace area with beautiful old trees.
Fixtures and fittings:
The villa is in need of renovation, indoors is a patio with fountain and green plants to Moorish stem. On the property is a guesthouse with one bedroom and a bathroom, in front of the guest house is an outdoor kitchen with barbecue.

Location:
El Campello is a seaside resort on the Costa Blanca only 13 km north of the center of the city of Alicante. Sights there are in El Campello not many, however, the coastal town has a 6km wide sandy beach, a beautiful promenade and a marina. Above all, the place is not as crowded as other towns on the Costa Blanca north. El Campello is ideal for people who don't wont to be a mega resort but also don't wont to be isolated.
Commission Rate:
Our offers are free of any commission for the purchaser!
Remarks:
We prepare our offer with the greatest care. The information given by us is based on details from our clients and we can neither assume any liability nor guarantee their correctness and completeness. Prior sales, price changes and errors excepted. Taxes are not included in the price.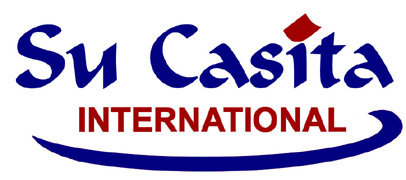 Su Casita, S.L.
Phone:
0034 - 966 790 012
Fax: 0034 - 966 790 016
Back to the overview