Why choose SU CASITA for your real estate project in Spain?
Su Casita is a professional company registered in the Spanish Business Registry. Since 1996, we have helped customers, primarily from Northern Europe, make their dream of owning a property in Spain a reality. Our portfolio always contains approximately 1,000 new and existing homes, and we focus on more than one region, with properties throughout Costa Blanca, Costa Cálida, Costa Almería and Majorca. This allows us to provide a wide and varied array of homes for all price categories and in a number of regions. We believe that everyone should have access to the best selection in order to find their perfect property in Spain. Customers with smaller budgets are just as welcome as those with limitless financial means.
Make your dream a reality with complete security!

Customer security is our top priority. We only offer verified properties, guaranteed real estate transactions and advice that is serious, fair, honest and reliable. Since 2006, we have received the Bellevue real estate magazine's Best Property Agent award every year.
The services we offer:
Buying a home in Spain
Visit our website. We work hard to configure the information in our website as clearly and informatively as possible. Feel free to contact us via e-mail or phone with any questions. Our team will provide detailed answers to all of your questions, and if we are unsure of any specific details, we will clarify all doubts and contact you as soon as possible with the necessary information.
The next step will be to visit the property. If you would like to visit one or several homes, we will be happy to arrange an appointment that addresses your preferences and requirements, without added pressure or pushy sales tactics. Customers and their interests are our top priority. This has always been and will continue to be the case. We believe in the golden rule of "The customer is always right."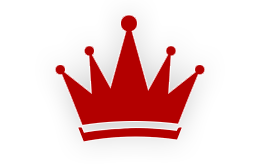 We will inform you of additional transaction fees such as taxes as well as notary and property registry expenses, in addition to the corresponding legal aspects. Also, once the transaction has been completed, we can also provide assistance with the notary process along with other necessary matters such as requesting a NIE foreigner identification number, opening a bank account in Spain and more.
Selling a home in Spain
Are you looking for the perfect partner and the right atmosphere to sell your property? Then get in touch with us. We manage an international distribution network and work with local real estate agencies in order to provide home owners with the best service and a quick sale.
We guarantee a professional real estate appraisal that is aligned with the market and we will provide all the important legal and tax information regarding the sale of your property. Our legal department will verify the documents for your property and, upon receiving authorisation, your home will be presented efficiently and marketed extensively and internationally. The property will be advertised through, among other means, attractive and effective content, an extensive network of real estate agents throughout Europe, the press, expos, a number of multilingual websites and the leading real estate portals in the world.