Hello everybody!
Since our director decided that all employees should write about themselves for the company's 25th anniversary, this time it caught me: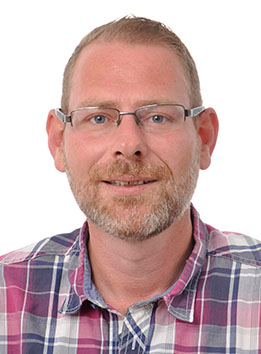 A lot of you might know me already, after all I've been with Su Casita since 2013. I've been living in Spain for 18 years now, it's almost half my age, I will be 42 this year. Like most expats here, it's a gesture I've never regretted, and I even think I should have done it sooner. 😉 Before joining the SuCasita team, I held several positions.
I was trained as a window and building cleaner in my hometown, Berlin, but that was a long time ago…. Once I moved to Spain, I worked for a car rental company, then I was a tax advisor, and after that I was a construction worker, secretary of a city council and then a car and computer salesman.
I started working as a real estate agent, selling houses and apartments almost 9 years ago. I finally found a job that I really liked and that's why I decided to continue. Of course, my job is only part of my life in Spain.
I like spending time with my partner, our two children and their grandpa. My dad has been living in Spain for some time and lives a short walk from us.
We recently moved into a bigger house. We now have a large kitchen with enough space for one of my favorite hobbies: cooking (Asian cuisine!). We are an active family and love outdoor activities like a day at the beach, geocaching, or spending a day at the water park and theme parks in our area.
However, sometimes, for a short while, I am torn from relaxing with the family. If for some reason there is a problem with the agency I am the person to call to resolve it. This could range from a computer issue to an air conditioning problem or even the purchase of a video camera for virtual tours, etc. I am what they call "the handyman" You can imagine!
Now you know a bit more about me and of course we can meet at the agency at any time! I am always happy to help!
Speaking of the agency and its anniversary:
All customers who buy a newly built property with us by December 31, 2021, get the money for their sightseeing trip to Spain refunded. *
We are also happy to help you with your travel planning or hotel search!
See you soon!
Kind regards
Dennis Lembert
* Conditions for reimbursement of travel expenses:
• Signing of a reservation contract by the latest December 31, 2021 for a new build property mediated by Su Casita, S.L.
• Execution of the notarial transfer of ownership by June 30, 2023 at the latest.
• Refund is limited to a maximum of 1,500 euros (upon presentation of proof of payment for accommodation, flights and car rental) and takes the form of a transfer.
• Refunds will be made after the notarial transfer of ownership (Escritura de Compraventa).