Spain newsletter April: Happy Easter!
All of Spain is getting ready for Easter and the great celebrations of Holy Week (Semana Santa) are already underway.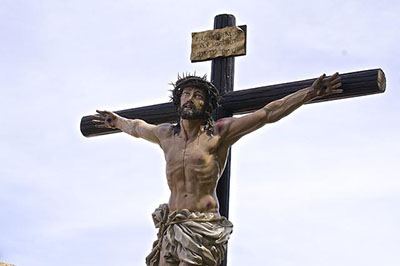 (Picture from Luciano Ramos Solari / Pixabay)
From "Domingo de Ramos" Palm Sunday to Easter Sunday, "Pascua", we attend celebrations that are certainly religious and solemn but also joyful and colourful. After all, it's important to celebrate the Christ's resurrection appropriately!
Almost all small towns in the country hold processions. We can observe, in the majority of these processions, the "pasos", richly decorated altars, which serve as a support for the statues of holy figures of great artistic and traditional value. These pasos, carried on the shoulders of men, are followed by the parade the Nazarenes, brotherhoods dressed in nazareno, tunics and capes. The faces of penitents are also covered with hoods or capirotes.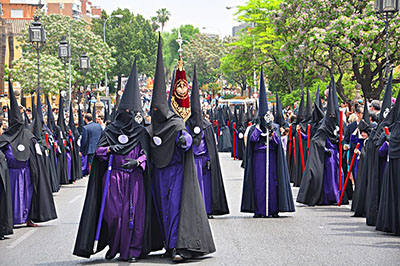 (Picture from Luis Francisco Pizarro Ruiz / Pixabay)
By the way, these Holy Week's processions whose origin dates back to the Middle Ages in Andalusia takes place during almost the whole Easter week.
The Spaniards are known for their high-profile celebrations. Holy Week is no exception and is celebrated with fervor.
In Andalusia, for example, straw figurines, called Judas dolls, containing fireworks, are lit on large pyres. In Murcia, on the Costa Calida, Easter coincides with the Spring Festival, with dancing and singing in the streets of the city until the early hours. The Easter celebrations in Elche, near Alicante, are also wonderful; Tens of thousands of pieces of colored paper with images of saints and Bible verses rain down from the balconies and windows of houses. And in the town of Pollensa, Majorca, one of the most moving events of Holy Week takes place when thousands watch the staging of the Descent from the Cross, in which a sculpture of Christ is carried on the 365 steps from Calvary.
And of course, good celebration also includes good food!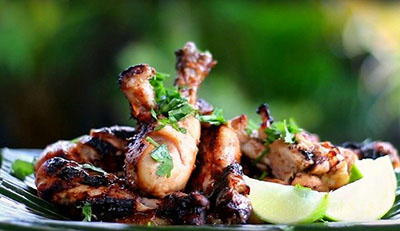 (Picture from Zac Lyric / Pixabay)
In Mallorca, on Easter Monday, locals spread their picnic blankets all over the island. Among other things, you can taste panades, a traditional small pie with a hearty garnish of meat, fish or vegetables. On the Costa Blanca, cod and lamb dishes are more common on the Easter menu. Throughout Spain there is the Mona de Pasqua, which is a Spanish Easter cake in the shape of a wreath or dome topped with one or more hard-boiled eggs richly decorated, and sometimes painted. Usually the eggs are broken on the forehead of someone dear to us!
As you can see, a visit to Spain, especially at Easter, is a festive, colorful and culinary moment!
Maybe you combine a short trip with the fulfillment of your dream of owning a home in Spain.
We have, as always, concocted a colorful selection of beautiful properties for you.
We hope you enjoy browsing our selection and we are, as always, happy to respond to your inquiries.
We also want to wish you and your family a happy Easter.
Jan Hannemann and the Su Casita team