Spain info May: Get to know us better!
buenas tardes, bonjour, hello and hallo.....
I'm the "new" in the "Su casita" team, whereby the "new" only refers to seniority. My boss said that after 2 months it would be time to introduce myself to our dear customers:
My name is Ralf Hirtz and I have been living down here on the Costa Blanca, not far away from our company office in San Fulgencio, since 2018. I have lived and worked professionally and privately in many European countries, including Luxembourg, the Netherlands, Belgium and France.
I originally came from the vicinity of Aachen, right in the border triangle between Germany, Belgium and the Netherlands, so that my "globetrotter existence" was instilled in me at an early age. After graduating from high school, I studied in Trier, which in turn is right next to several borders again.
Actually, I moved to Spain to escape the stressful daily work and the cold temperatures in Central Europe and to enjoy the sun, the beach and of course the beautiful blue Mediterranean Sea as a "tourist".
But after a relaxing time of more or less "doing sweet nothing" I got ambitious again and on March 1st I got on board of "Su casita" 's team, to use the nautical language of our company founders.
However, I had already had my first experiences in the real estate industry in a Spanish agency.
In addition to working hours, of course, I also have a private life. I love long and extensive walks on the beach or in the mountains with my two dogs (a beagle and a Galgo-Dalmatian mix), especially on weekends, followed by a delicious breakfast in one of the many Spanish "chiringuitos". These are smaller beach bars that are mainly open in summer and give you the complete Mediterranean lifestyle.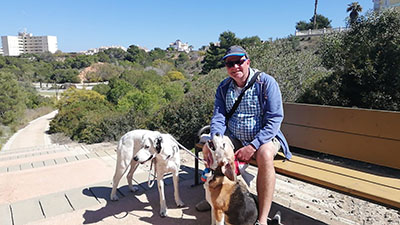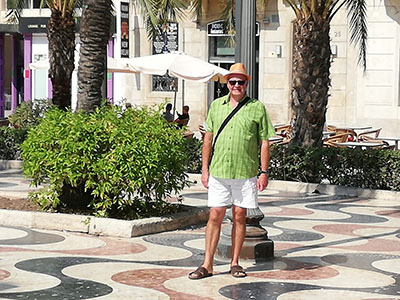 In addition, if time permits, I do extensive discovery tours along the Costa Blanca and the adjacent Costa Calida. Of course, this passion also suits my current professional life, since my colleagues and I always try to show our customers not only the real estate objects but also the surrounding area.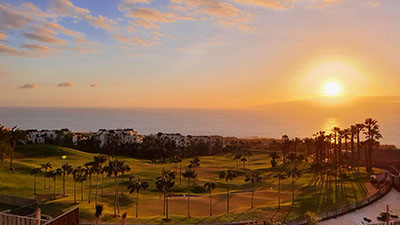 And as proof of the beauty of this unique landscape, I have selected a few properties from our extensive range, all of which are located on the Costa Blanca, the Costa Calida, the Costa de Almería and Mallorca.
I hope you enjoy browsing our selection and we are, as always, happy to respond to your inquiries!
Have a very good weekend!
Kind regards
Ralf Hirtz