Info December: Christmas is approaching!
We wish you a beautiful period of advent filled with light, joy and why not a glass of mulled wine or a little glass of punch to mark the start of the celebrations: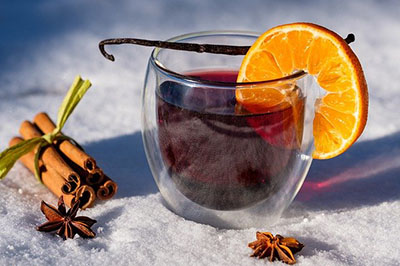 ....Merry Christmas!!
Across Spain, the COVID situation is still fairly calm at this time. Wearing a mask is compulsory only in shops, restaurants, etc., so we have the feeling of an almost "normal" daily life.
In Spain, the tradition of Christmas markets is unfortunately not part of the culture. It is, however, possible to find a few, which are much smaller than the ones we are used to visiting. It could add to your stay in the sunny south …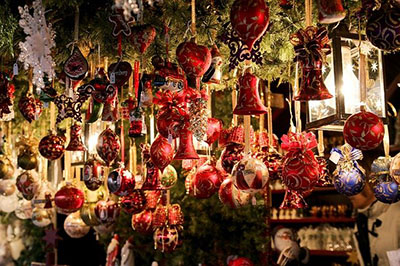 The Advent period is celebrated in Spain with streets and houses adorned with lights, but also with one of the important events of December, the traditional Christmas lottery (Sorteo extraordinario de Navidad). It is considered to be the biggest lottery in the world because of the jackpot to be won. It has been held since 1812. Almost all Spanish people or families buy at least one ticket and follow the raffle either on radio or television and hope to be the winner of the impressive "El Gordo" (the big jackpot) prize pool.
In Spain, the celebration of Christmas takes place differently. On the evening of December 24, people gather for a family dinner, all dressed in their best clothes, however (usually) there is no exchange of gifts. Children (and parents) will have to wait for the distribution of gifts during the Three Kings Day celebration on January 6. However, over time, the tradition wanes and more and more parents, unwilling to be tormented for two weeks by their offspring, distribute the gifts on the evening of December 24th. Also, since classes usually resume on January 7, children have more time to play with their presents.
So once the family is reunited on Christmas Eve, the "Noche Buena" can begin. In large families this ''Noche Buena" can bring together more than 30 people. They then sit down around a feast that is prepared each year by a different member of the family!
The menu begins with cold or hot starters such as Serrano ham, Chorizos and Manchego cheese. Then, several dishes follow one another: first the fish and the seafood, then the meat dishes and finally followed by the tapas which are mainly canapes, ensaladilla rusa and other appetizers well presented.
Wine (first white, then red) and water are served with meals (cola or similar products are frowned upon!). After the meal, champagne and cider are welcome. At the end of the meal the desserts are served with, among others, the Turron, which is a Christmas specialty made from roasted almonds, sugar, honey and eggs.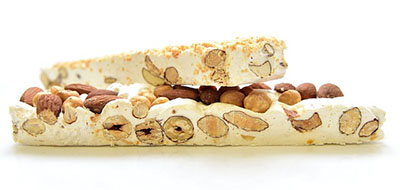 They can also enjoy an anise schnapps and join in the Christmas carols ("Villancicos Navideños").
For the rest of the events, they have two options: either the celebration continues where they are (and rarely ends before 2 or 3 a.m.) or they go to midnight mass , called the "rooster's mass" ("Misa del Gallo"). It is called so because a rooster is believed to have crowed on the night Jesus was born. In many places, people subsequently gather in large public places to sing Christmas carols together. Then fires are lit and they celebrate together until the early hours of the morning.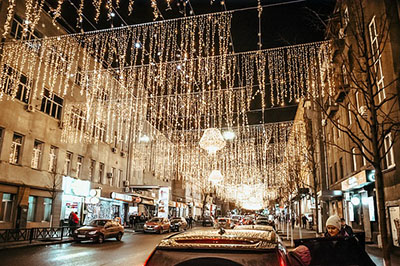 December 25 is a day off for everyone and December 26 is back to work! There is no Boxing Day in Spain.
We hope, that this edition of our newsletter has put you in a little pre-Christmas atmosphere and maybe even gave you the idea of a trip to Spain. In any case, we hope you will enjoy browsing our property offers. Perhaps you are thinking of purchasing one of these properties for Christmas, the perfect gift for the whole family and guaranteed fun for everyone.
We are always available and happy to answer any of your questions.
Kind regards,
Jan Hannemann and the Su Casita team